N

Donate And

Become A VIP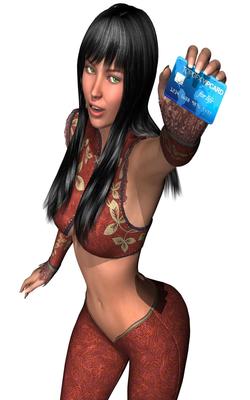 Contact

Us

Administrators:
admin - Site/Tech Issues/ Member Issues/ VIP Issues
Mac - Site/Tech Issues
WuTeVa - Member Issues


Moderators:
BigBrother - Forum, Posting or Comment Problem
vrxitachi - Forum, Posting or Comment Problem
Don_k - Forum, Posting or Comment Problem
DropsOfJupiter - Forum, Posting or Comment Problem

Chat

Box

Send Me PM for any Kind Of Help
¹

New

Categories
¹

Old

Categories
O

Top Rated

Articles
Server Time
Thursday 17th of October 2019 01:48:08 AM
Topgfx Free 3D Models

»

DAZ / Poser

» 3D Models Collection for Daz3D & Poser (Vol.1)
3D Models Collection for Daz3D & Poser (Vol.1)
3D Models Collection for Daz3D & Poser (Vol.1) | 3.78 Gb
Although DAZ 3D models are well known for their quality and affordable pricing, what really sets DAZ 3D models apart from other 3D catalogs is the level of customization and inter-compatibility. For example, where else on the internet can you find a single website that allows you to purchase 3D human figures and 3D accessories AND know that they were ALL built to work with each other seamlessly?
[left][b]In 3D models Collection for Daz3D and Poser vol.1 it is included:[/b]
[b]???—?… Major Cache For Michael 4[/b]
???—?…I see Stars collapsing. A Plasma Storm looming over the Horizon. Megatons of Photon charged Bombs pounding our shield.
Millions of enemy Batallion asking for blood. Five Forward Flank Starships ripped to pieces. Ask me if I care.???—?…
The new and improved Major Cache is a conforming clothing and prop set for Michael 4.
- Jepes Zeno
Jepe???—?…s Zeno is a fresh new character and texture pack for Michael 4. Zeno comes with a variety of options including a very unique and custom face, a skin with or without tattoos ???—?… smooth or in different grades of naturally painted body hair in as usually high-quality ???—?…Jepe???—?…s style???—?…. You will also get carefully handcrafted bump, specular and vein displacement maps along with five unique eye colors and two gen textures with trans, bump, specular and displacement maps.

- Annabella Fantasy Clothes
This package is native for Poser and works perfectly in Daz Studio also. It features three highly versatile conforming clothes models for Vicky 4 and Aiko 4.
A detailed frilly skirt with lace embellishments
A top that features a vest and blouse.
A Stylish Parasol to compliment these clothes.
These detailed and colorful items can be used for everything from classic styled fantasy wear to fairy clothes or to emulate all the colorful styles of Japanese Lolita street wear. All items are conforming and the skirt and blouse have extensive morph control for all types of shaping and posing. To make matters easier there are several preset poses for the main figure (V4 or A4) and the conforming skirt as well. There is also a solid selection MAT files and custom textures. All of these features make the Annabella Fantasy pak very versatile and very easy to use. On top of this if you already have the J Lol hair, Master Pack and the J Lol shoes you will find they work perfectly with this pak.
If not you can get the whole lot (incl the Annabella Fantasy Clothes Pak) in the ???—?…Annabella-JLol-MEGA Pak???—?…

- DS Dynamic Love The 60s
It was the dawning of the Age Of Aquarius, and the only rule of the day was Peace and Love. The Beatles where hanging with the Indian Guru Maharishi Mahesh Yogi. While the Nehru jacket and bell bottom pants where all the rage.
Relive those times right from your runtime with Love The 60?s. Can???—?…t you just hear the sitar music in the background?

- Vandalized Parkside Station
You didn???—?…t think those vandals would leave the station all tidy now did ya? Add this 3D train station texture set for Parkside Station to create a forgotten and despoiled building that time and technology has passed by.

- Swimming Pool
A refreshing and tanning swimming pool for your hot summer Poser and DAZ Studio renders. It comes complete with a bar, umbrellas, drinks, sun beds, air beds, palms, showers and???—?… pools.
The set has been UV mapped carefully so that every item can be retextured easily with almost any other tiling textures.
Every item in the promo renders is included in this set. Promo renders done in DAZ Studio 3 plus the incredible ???—?…Light Dome Pro 2?.

- Summer Edition Liu
The Summer Edition ???—?… fresh, hot and back to basic! Real-life morphs, high-quality skin. No fantasy options, no sci-fi touch, just unique people that provide the best results in Poser and Daz Studio.
Now it???—?…s time to open your runtime for one of the most exotic girl you???—?…ve ever seen: Say hello to Liu. She???—?…s of asian origin but has yet beautiful freckles that make her so special. Two versions for Victoria 4 and Genesis are included so she???—?…ll be perfect for all of your needs.

- Malaika
Malaika is a stylish four piece outfit for your V4 characters. Contains fits for Morphs++, Aiko 4, Stephanie 4, The Girl 4 and the Elite Body shapes.

- BATs Casual-D
Whether you???—?…re eating popcorn and hanging out at home or chatting it up with friends, this casual outfit fits the mood.

- Dance Studio Gear
Get Victoria4, Aiko4 and Girl4 up, exercising and dancing in this ultra trendy, beautifully detailed 3D work-out clothing set! Includes a tight fitting 3D leotard, 3D leg warmers, 3D dance shoes, 3D holdall, 3D towel and 3D water bottle.

- BaTs Casual-E
An outfit and texture set that is sure to add fun and color to your renders. Whether relaxing at home, or going out with friends, Casual E is the right outfit to brighten up your day!

- MajorChangeXL
The Great texture Set ???—?…Major Change???—?… goes XL. Now Double in size with the new Veteran textures.

- Cavalier for M4 and H4
It???—?…s all about style and class. The Cavalier has all of the chivalry and honor of the Medieval knight, without all of that messy blood or rusty-smelling armor. He strides around the city dressed better than anyone else and he knows it. Don???—?…t you want YOUR character to be top of the walk?

- Evolution EVE V4
Evolution Eve V4 is back, and she is xxxy, sleek, and ready to go. High-resolution texture maps, separate INJ and REM MAT poses for more convenience, and facial expressions to help define her character are only some of the features you will find included in this package.
She comes with custom Poses, 3 Different Realistic eye colors, 3 Make-Up options, and skin details such as Freckles, skin imperfections, and well balanced Bump Map material options. Also included is a second skin texture map in case you want bikini line options and A series of Eye Poses to help coordinate your V4 face to the camera.

- A Major Upgrade
Your United Colonial Marines will worship the new Major Upgrade to a grand piece of armor. Now you have the option to assemble many different characters using the new add-ons, cool new textures, shoulder ranks, and original head gear. Batteries not included.

- United Colonial Marines
In a time of madness, the Valinar struck at the very heart of man, vaporizing eighteen colonies within the blink of an eye; every man, woman and child lost to the Valinar???—?…s lust for power. Only six colonies still remain, a line has been drawn in the cosmic sand, and the call to war has been answered by the United Colonial Marines. Our numbers are already on the march towards the front lines and death, our hearts filled with rage and vengeance.

- Coach House
Take your Poser people a step up in the housing market with this beautiful coach house, fully textured and detailed, inside and out. Six ready-to-be-furnished rooms are upstairs, with wide floors and large shuttered windows. Above, an attic stores your belongings; while below, an iron-barred garage keeps your cars out of the rain. It???—?…s the perfect place for a weekend getaway, or a private house for that special someone.
The roof, walls, and other pats of the house can easily be hidden to make camera work easy. Bump and displacement maps combine to give the house???—?…s stonework a natural, rustic feel. Material options can place a coat of paint on the shutters and doors, and even turn the lights on and off. Every door and shutter fully operates so you can get the exact scene you want.
Five complete Poser 6+ light sets give you the lighting options you want, including two full interior light sets. Nine preset Poser cameras make it easy to start working in any room of the house. Step on upstairs, and make your Poser home here.

- Age of Fantasy
Do not miss NORINDA ???—?… Queen of Fantasy the ideal character, textures and adds-on package, expecially designed for ???—?…AGE of FANTASY???—?…

- Swidhelms Alien Flora 1
A collection strange alien or fantasy plant models to lend your renders that other worldly look. Vobs, Mats, Objs, and Textures included. Initially set up for Vue, but with included objs and textures, can be used in almost any 3d app.

- Rogue Lore Collection ( by Rhiannon, by Mischief, UNDERGROUND, Transformation, Sandra Bonello)
Introducing Rogue Lore, a xxxy, fun, gothic flavored outfit that all your favorite V4 characters have been waiting for. Rogue Lore was designed to be sassy, edgy, and xxxy, and can easily product a variety of different moods and looks. It???—?…s extremely versatile, unique, and easy to use. As always, we have included many morphs in each piece, to make fitting to your V4 or A4 gals a simple task.

- Contessa
A character texture and morph set for Victoria 4.2 available at Dazed

- NMini Dress for NATU Ver 3.0
Emo Hair xxxy, sassy and fun. This new look for NATU Ver 3.0 From Anime to real with one easy click. Have fun and enjoy.

- Moira Hair
Moira Hair is a glamorous hairstyle with beautiful waves and a classy shape. Elegant and xxxy, this hairstyle is fitting for a gorgeous star walking the red carpet. It can change from short to medium length, from flicked to voluminous and from smooth to wild. Silky looking textures in amazing realistic and fantasy colors provide a match for any skin tone. You could give your characters the special flair and shine of a classic alluring style.

- Catarina Dress
CATARINA DRESS for Victoria4.2, A4 Base, G4, Stephanie4 Base, Elite???—?…s Utopian, Morphs ++. A new concept on Hybrid clothings, and more. Dynamic dresses and materials not suitable for Daz Studio. Conforming dress works in DS but could need manual adjusting with the handles. Automorph works also in DS. Materials would need manual tweaking in DS and same results won?t be possible without editing.

- My Princess
It came, and then disappeared, like a poor vagabond orphan girl, dressed up by a crazy plump fairy type, then sent to a High School prom in a leftover pumpkin???—?… After much speculation, begging, pleading, Cheeto eating, and waiting???—?… SOON is finally here! A Princess outfit for your Victoria 4, the Girl 4, Aiko 4 and Elite girls.

- Alien Infestation
This is a Poser Construction set for building your own Poser Stages. This set is intended to work like a Hollywood Sound Stage. The props included are theme based to create a wide range of abandoned houses.
Using the parts included you can create sets from scratch or load one of the predesigned sets and use it as is or edit it to match your tastes. Like all M&R sets this set is based on a scale of 6 feet (poser figure scale) and can be combined will all other M&Y sets.
There are 82 object files and 15 predesigend abandonded farm houses in this set saved as PZ3 files that will load into Poser or import into DAZ Studio.
This set has been tested in both Poser and DAZ Studio. When loading PZ3 files into Studio you will need to set your own lighting as poser lighting does not import.

- TV-Studio
All of this products content was created by Maeusel.

- Cyber Goddess for Victoria 4
???—?…She is the pinnacle of cybernetic technology. The original, the most beautiful, the most powerful; and her will shapes the destiny of every synthetic being in the galaxy.???—?…
Introducing Cyber Goddess! A new character for Victoria 4. This package comes with a highly detailed skin textures and MATs for V4, including a Second Skin texture set and tattoo option, as well as morphing head props and hair. The Visor and Headmic are also included.

- Mavka Desert Nights
Desert Nights. Desert Nights places you into exotic atmosphere of Oriental Tales. This is a bellydance costume for oriental musicians and dancers and Bellydancer character for Mavka. Outfit has dynamic (for Poser only) and conform (DS & Poser) versions.

- Body Language 15 ???—?… EyeCandy for V4
120 high quality poses for V4, 60 poses right, 60 poses left

- ES Telia
All of the content in this package was created by EyeStorm

- Paint the Town ???—?… Yannis Rasta Hair
High-quality recolors of fabulous hair at a price you can afford! Included in this product are a variety of natural and fantasy colors for Yannis Rasta Hair by StudioArtVartanian.

- Neo-Gothic Cathedral
This is a Model of a Neo Gothic Cathedral: Poser Friendly, Usable in Vue and any other 3d App capable of using .OBJ .PP2 or .VOB files, In . OBJ, PP2 and .VOB format, 2 High Res bitmap images @ 4096?4096 and 3072?3072 pixels, Neo-Gothic Styling, Can be used in Fantasy work.

- M4 Alien Force
This is a morph packge for M4, meant to turn them into a wide variety of aliens.

- Constanza Hair
All of this product???—?…s content was created by SWAM using Vendor Resources listed with Renderosity.

- Huntress V4A4G4S4
All of this product???—?…s content was created by -Supernova-

- RM Nevele V4
The Nevele (and her ???—?…cousin???—?… morph Nadee) package is a character texture and morph package for Victoria 4.2 (and morphs++) from DAZ3D.

- La Fiebre for Huntress
All of the content in this package was created by ArtOfDreams

- Designfera Deluxe Trees 2
12 Shrubs, each with 3 different mat files for the leafs, to create greater realism and variety. 20 different choices of foliage and 7 of bark to mix and match (.mc6). All trees come also in .obj format so that you can import to the software of your choice, along with all the textures.

- Black Sky
This is a 7 piece outfit for V4 with smart propped guns also included: Jacket, Pants, Boots, Leg Straps, Boots Straps, Gun Belt, Hat, Right Hand Gun, Left Hand Gun, Unparented Gun, +DS Mats, Poser Mats, Show Hide Utility Poses, Hand Pose for Gun.

- AJ Nautilus
This is just my interpretation of the world famous submarine. Without my desire to adhere to the description of the Jules Verne. Whether Nautilus can look like this in the future, with jet engines and created using bionics technics? Can be like that? Maybe???—?…There is 3 doors in this submarine, which you can open and close using sliders.
Model is completely UV mapped and uses tiled textures or procedural materials. No texture template is aplicable and needed.

- Dragon Rider outfit
A handy leather outfit for bold Dragontamer. It is lightweight, comfortable, and protective where it should be.

- Expose for xxxy Baby
Expose is a brand new texture pack for xxxy Baby by 3D-Age, with this pack you???—?…ll get 12 new fully detailed high-resolution texture styles.

- Honeybee for V4, S4 and Cookie & Honey for Honeybee for V4, S4 and Cookie
Honeybee for V4,S4 and cookie includes: V4/S4 Cr2 files; skirt, sash, panties and corset, Cookie; skirt, sash, panties and corset. Default MatPose for corset, panties and skirt. Additional MatPose colors (red, yellow, white, and black) for the sash, panties and corset lace-up.

- Swidhelm???—?…s Hunter (freebie)
Greetings and thank you for downloading Swidhelm???—?…s Hunter. I would like to state here that this product is obviously Predator, however custom it may be, and that Predator is a franchise owned by Fox. Which is also why this product is free???—?…would rather not get sued.[/left]
You must register before you can view this text. Please
register
and
Login
10X Speed Direct Download 3D Models Collection for Daz3D & Poser (Vol.1)
Related News
Dari for V3
Description: Dari for V3 - 20.28 Mb Dari comes with high resolution realistic textures, transparencies and bump maps. Her carefully sculpted custom
Information
Would you like to leave your comment? Please
Login
to your account to leave comments. Don't have an account? You can
create a free account
now.